As a Bearing Preload Disc Springs Supplier, share it with you.
Why does the wording of the butterfly spring appear in the disc spring? To a large extent, it is the wrong spelling caused by our accustomed Pinyin input method. However, with the rapid development of the Internet in recent years, the butterfly spring has been more spelled applications. We are pleased to see that the correct disc spring word has appeared in the candidates. Although a cloud icon has been added to the end of the disc spring that appeared, the disc spring further shows that this is the correct choice for most users.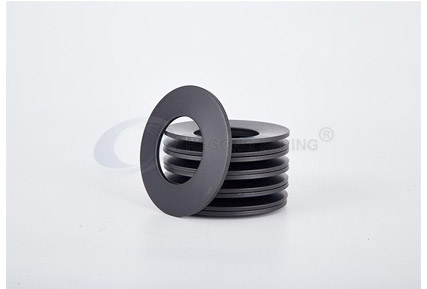 Bearing Preload Disc Springs
Blackening, heating steel in the air or directly immersed in a concentrated oxidizing solution to produce a very thin oxide film on the surface of the butterfly spring material protection technology.
It is usually suitable for the surface treatment of carbon steel butterfly springs. The surface finish is very good. It chemically reacts with phosphoric acid or phosphate to form a stable phosphate film on the surface of the butterfly spring.
The electrolytic process is used to deposit metal or alloy on the surface of the butterfly spring to form the surface treatment technology of the metal coating; the common electroplating of the butterfly spring includes: zinc plating, nickel plating, etc.
Zinc-chromium coating is the transliteration and abbreviation of DACROMET. Compared with traditional electroplating, the disc spring is a kind of "green electroplating", which has the characteristics of super corrosion resistance, no hydrogen embrittlement, high heat resistance, and no pollution.
Our company also has Bearing Preload Disc Springs on sale, welcome to contact us.