SHANGHAI HEGONG DISC SPRING MANUFACTURE CO.,LTD. (Hereafter called "HEGONG SPRING ®") is a leading manufacturer in China specializing in designing and manufacturing of disc springs, disc spring washers, wave springs and various elastic elements. As leading company in the industry, HEGONG SPRING ® participated in drafting the standards of GB/T 1972-2005 (national standard for disc springs), JB/T 13296-2017(Wave Springs), JB/T 11698-2013 (Volute Springs) and JB/T 6655-2013 (High temperature resistant cylindrical compression springs).
HEGONG SPRING ® is established in 2000, also a member of SHANGHAI HEWEI GROUP which is state-owned enterprise, with headquarter in Shanghai. Specialize in Designing & Manufacturing of Various Standard & Custom springs with high quality, including Belleville Springs (DIN2093 Disc Springs), Belleville Washers DIN6796, Wave Springs , Corrosion Resistant Disc Springs, High Temperature/Cryogenic Disc Springs, Disc Springs for Ball Bearing, Disc Springs for Valves, Flange Bloting Washers, Serrated Safety Washers, U-Shaped springs for elevator safety gear, Volute Springs, High temperature resistant cylindrical compression springs and other elastic elements. Certified by ISO 9001:2015, ISO 14001:2015 and ISO 45001:2018.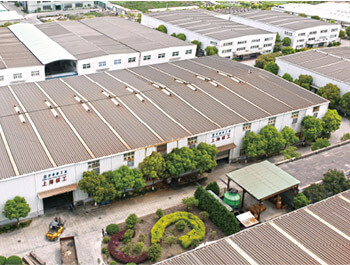 HEGONG SPRING ® owns a number of patents, is a High-Tech enterprise certificated by Chinese Shanghai government, a Council memeber of CMCA (China General Machine Components Industry Association).
Over 30 years (since 1988) of experience in R&D and manufacturing, HEGONG SPRING ® designed and manufactured successfully for a lot of important projects, such as designing and manufacturing Ultra-Cryogenic Disc Springs Stacking for the return capsule of Shenzhou spacecraft, Disc Springs for the construction projects : Three Gorges Hydropower, Shanghai South Railway Station, Shanghai Yangtze river tunnel bridge, Shanghai Oriental Art Center.
With excellent team, experienced technical expertise, high quality, competitive pricing, good service, prompt delivery, small batch is available, HEGONG SPRING has been the largest manufacturer in the industry in China, also exported to Japan, Germany, USA, Canada, Turkey, Singapore, etc.
We always make all-out effort, we try to make perfection.