Description
Volute springs, designed&manufactured according to JB/T11698-2013 standard (SHANGHAI HEGONG participated in drafting the standard). Its main features are small size and large load. It is widely used in small spaces and large loads for vibration reduction. It has three structures as Equal helix angle, Equal pitch, and Equal stress.
Dimensions and Designation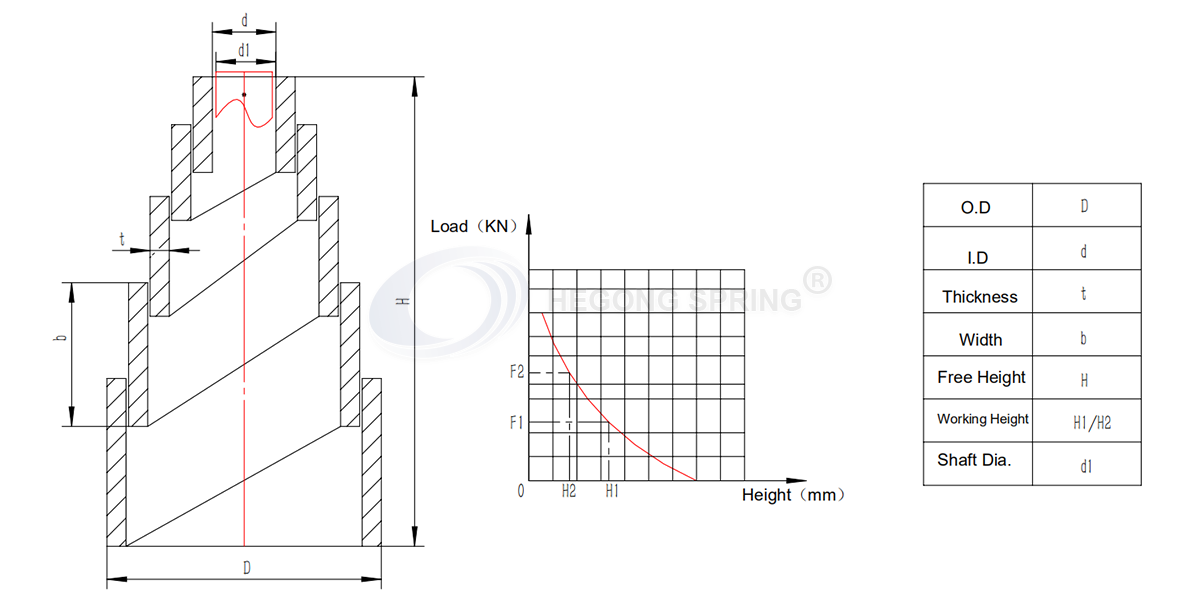 Material:
Learn more about Materials
Surface condition and Corrosion protection:
Learn more details about Corrosion Protection
Bluing, spray painting, etc.
Standard Size

D: 6-23mm
D: 25-63mm
D: 70-250mm

Non-standard size

D: 260-500mm
Standard Size

D: 6-23mm
D: 25-63mm
D: 70-250mm

Non-standard size

D: 260-500mm