Belleville Disc Spring concept was first invented by a Frenchman Louis Belleville in 1865. So, disc spring is commonly known as Belleville Springs. And sometimes it also was called "Conical disc springs" "Belleville Disc Springs"or "Belleville Washers".
Belleville Disc Springs are conically washers and have a rectangular cross-section, which is loaded in the axial direction. It has a small volume and large energy storage compared to traditional helical springs and can be used as single disc spring or in the stack (stack in parallel, in series or in parallel & series combination).
The standards for Belleville Disc Spring mainly include DIN2092 (Calculation) / DIN2093 (Quality Specifications-Dimensions) of Germany, JIS B 2706- Japan, GB/T 1972-2005 of China (HEGONG SPRING ® as standard-setter member) and ISO 19690. Among them, DIN2093 is most widely used in the world.
Disc springs are designed & manufactured according to DIN2092 & DIN2093, working for dynamic or static applications. The engineers of HEGONG SPRING® are pleased to design the springs for the specific applications together with the customer's R&D department. Be free to contact with our engineers: tech@discspringsmfg.com
Generally, the disc springs including disc spring stacks, Corrosion Resistant Disc Springs, High Temperature / Cryogenic Disc Springs, Disc Springs for Ball Bearing, Disc Springs for Valves.
Features of
Belleville

Disc Springs

● Large energy storage with small volume, and Flexible various disc springs combination.

● With high heat resistance, corrosion resistance and durability, the disc spring with various material we supply fits any environment.

● Belleville disc springs are characterized by four geometrical variables including outside diameter (OD), inside diameter (ID), thickness (T) and overall height (H) as shown in the diagram below. Carefully consider each measurement before selecting a Belleville disc spring:

⊙ Inside diameter represents the interior hole size of the disc spring and should match your bolt size.

⊙ Outside diameter measurement is maximum outside diameter of the washer

⊙ Thickness indicates the material thickness and disc spring height when it is flattenaed

⊙ Height measurements represent coned disc spring height in an unloaded state
What HEGONG SPRING Can Do For You?

● Design & manufacture, small batch customization, as well as mass production of high quality disc spring can be provided.
● All types of custom-made disc spring are available from HEGONG SPRING. Besides the standard dimensions we provide, you can also freely select the shape and size of disc spring you want. Please trust us, we can deliver highly accurate disc spring specifications for any requirements in customization.
HEGONG SPRING® is an expert manufacturer of Belleville Disc Spring and Conical Disc Springs. The following specification table of Belleville disc springs covers the standard sizes and some non-standard sizes. We offer OEM/ODM service for special requirements. The max OD amount is up to 1000mm. If you require the custom Disc Springs, please feel free to contact us.
Welcome to browse our PRODUCTS LIST to check more.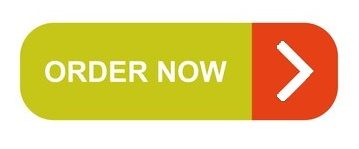 Standard Size

D: 6-23mm
D: 25-63mm
D: 70-250mm

Non-standard size

D: 260-500mm
HEGONG
Part No.
Series
D
(mm)
d
(mm)
t
(mm)
t'
(mm)
Ho
(mm)
Load 75%
(N)
Weight
(kg/1000pcs)
HGDS-001


6
3.2
0.3


0.45
119
0.048
HGDS-002


8
3.2
0.2


0.40
26
0.066
HGDS-003


8
3.2
0.3


0.55
104
0.100
HGDS-004


8
3.2
0.4


0.60
185
0.133
HGDS-005
C
8
4.2
0.2


0.45
39
0.057
HGDS-006
B
8
4.2
0.3


0.55
119
0.086
HGDS-007
A
8
4.2
0.4


0.60
210
0.114
HGDS-008


10
3.2
0.3


0.65
98
0.166
HGDS-009


10
3.2
0.4


0.70
179
0.222
HGDS-010


10
3.2
0.5


0.75
279
0.277
HGDS-011


10
4.2
0.4


0.70
189
0.203
HGDS-012


10
4.2
0.5


0.75
294
0.254
HGDS-013
C
10
5.2
0.25


0.55
58
0.113
HGDS-014
B
10
5.2
0.4


0.70
209
0.180
HGDS-015
A
10
5.2
0.5


0.75
329
0.225
HGDS-016


12
4.2
0.4


0.80
178
0.312
HGDS-017


12
4.2
0.5


0.85
284
0.390
HGDS-018


12
4.2
0.6


1.00
557
0.468
HGDS-019


12
5.2
0.5


0.90
350
0.361
HGDS-020


12
5.2
0.6


0.95
506
0.433
HGDS-021


12
6.2
0.5


0.85
326
0.326
HGDS-022


12
6.2
0.6


0.95
552
0.391
HGDS-023


12.5
5.2
0.5


0.85
272
0.399
HGDS-024
C
12.5
6.2
0.35


0.80
151
0.254
HGDS-025
B
12.5
6.2
0.5


0.85
294
0.363
HGDS-026
A
12.5
6.2
0.7


1.00
659
0.509
HGDS-027
C
14
7.2
0.35


0.80
123
0.311
HGDS-028
B
14
7.2
0.5


0.90
279
0.445
HGDS-029
A
14
7.2
0.8


1.10
813
0.712
HGDS-030


15
5.2
0.4


0.95
176
0.489
HGDS-031


15
5.2
0.5


1.00
278
0.611
HGDS-032


15
5.2
0.6


1.05
407
0.733
HGDS-033


15
5.2
0.7


1.10
555
0.855
HGDS-034


15
6.2
0.5


1.00
289
0.576
HGDS-035


15
6.2
0.6


1.05
423
0.691
HGDS-036


15
6.2
0.7


1.10
578
0.806
HGDS-037


15
8.2
0.7


1.10
666
0.681
HGDS-038


15
8.2
0.8


1.20
982
0.779
HGDS-039
C
16
8.2
0.4


0.90
155
0.466
HGDS-040
B
16
8.2
0.6


1.05
412
0.699
HGDS-041


16
8.2
0.7


1.15
637
0.815
HGDS-042


16
8.2
0.8


1.20
825
0.932
HGDS-043
A
16
8.2
0.9


1.25
1000
1.048
HGDS-044


18
6.2
0.4


1.00
138
0.705
HGDS-045


18
6.2
0.5


1.10
245
0.881
HGDS-046


18
6.2
0.6


1.20
400
1.057
HGDS-047


18
6.2
0.7


1.25
553
1.233
HGDS-048


18
6.2
0.8


1.30
729
1.410
HGDS-049


18
8.2
0.5


1.10
265
0.792
HGDS-050


18
8.2
0.7


1.25
596
1.109
HGDS-051


18
8.2
0.8


1.30
783
1.267
HGDS-052


18
8.2
1


1.40
1180
1.584
HGDS-053
C
18
9.2
0.45


1.05
214
0.665
HGDS-054
B
18
9.2
0.7


1.20
572
1.034
HGDS-055
A
18
9.2
1


1.40
1250
1.477
HGDS-056


20
8.2
0.6


1.30
412
1.232
HGDS-057


20
8.2
0.7


1.35
569
1.437
HGDS-058


20
8.2
0.8


1.40
751
1.643
HGDS-059


20
8.2
0.9


1.45
954
1.848
HGDS-060


20
8.2
1


1.55
1290
2.053
HGDS-061
C
20
10.2
0.5


1.15
254
0.913
HGDS-062
B
20
10.2
0.8


1.35
745
1.461
HGDS-063


20
10.2
0.9


1.45
1050
1.643
HGDS-064


20
10.2
1


1.55
1430
1.826
HGDS-065
A
20
10.2
1.1


1.55
1520
2.009
HGDS-066


20
10.2
1.25


1.75
2480
2.283
HGDS-067


20
10.2
1.5


1.80
2520
2.739
HGDS-068
C
22.5
11.2
0.6


1.40
425
1.410
HGDS-069
B
22.5
11.2
0.8


1.45
710
1.880
HGDS-070
A
22.5
11.2
1.25


1.75
1950
2.937
HGDS-071


23
8.2
0.7


1.50
544
1.994
HGDS-072


23
8.2
0.8


1.55
719
2.279
HGDS-073


23
8.2
0.9


1.60
919
2.564
HGDS-074


23
8.2
1


1.70
1240
2.849
HGDS-075


23
10.2
0.9


1.65
1060
2.360
HGDS-076


23
10.2
1


1.70
1320
2.622
HGDS-077


23
10.2
1.25


1.90
2310
3.278
HGDS-078


23
12.2
1


1.60
1220
2.346
HGDS-079


23
12.2
1.25


1.85
2330
2.932
HGDS-080


23
12.2
1.5


2.00
3300
3.518
HEGONG
Part No.
Series
D
(mm)
d
(mm)
t
(mm)
t'
(mm)
Ho
(mm)
Load 75%
(N)
Weight
(kg/1000pcs)
HGDS-081


25
10.2
1


1.75
1170
3.214
HGDS-082
C
25
12.2
0.7


1.60
601
2.057
HGDS-083
B
25
12.2
0.9


1.60
858
2.644
HGDS-084


25
12.2
1


1.80
1360
2.938
HGDS-085


25
12.2
1.25


1.95
2210
3.672
HGDS-086
A
25
12.2
1.5


2.05
2910
4.407
HGDS-087


28
10.2
0.8


1.75
662
3.356
HGDS-088


28
10.2
1


1.90
1130
4.195
HGDS-089


28
10.2
1.25


2.05
1850
5.244
HGDS-090


28
10.2
1.5


2.20
2720
6.293
HGDS-091


28
12.2
1


1.95
1270
3.919
HGDS-092


28
12.2
1.25


2.10
2080
4.899
HGDS-093


28
12.2
1.5


2.25
3080
5.879
HGDS-094
C
28
14.2
0.8


1.80
801
2.875
HGDS-095
B
28
14.2
1


1.80
1110
3.593
HGDS-096


28
14.2
1.25


2.10
2240
4.492
HGDS-097
A
28
14.2
1.5


2.15
2850
5.390
HGDS-098


31.5
12.2
1


2.10
1170
5.204
HGDS-099


31.5
12.2
1.25


2.20
1810
6.505
HGDS-100


31.5
12.2
1.5


2.35
2690
7.806
HGDS-101
C
31.5
16.3
0.8


1.85
687
3.586
HGDS-102
B
31.5
16.3
1.25


2.15
1920
5.604
HGDS-103


31.5
16.3
1.5


2.40
3230
6.724
HGDS-104
A
31.5
16.3
1.75


2.45
3900
7.845
HGDS-105


31.5
16.3
2


2.75
6170
8.966
HGDS-106


34
12.3
1


2.25
1170
6.199
HGDS-107


34
12.3
1.25


2.35
1820
7.749
HGDS-108


34
12.3
1.5


2.50
2730
9.299
HGDS-109


34
14.3
1.25


2.40
1990
7.339
HGDS-110


34
14.3
1.5


2.55
2990
8.806
HGDS-111


34
16.3
1.5


2.55
3160
8.240
HGDS-112


34
16.3
2


2.85
5780
10.987
HGDS-113
C
35.5
18.3
0.9


2.05
831
5.139
HGDS-114
B
35.5
18.3
1.25


2.25
1700
7.137
HGDS-115
A
35.5
18.3
2


2.80
5190
11.419
HGDS-116


40
14.3
1.25


2.65
1780
10.763
HGDS-117


40
14.3
1.5


2.75
2550
12.916
HGDS-118


40
14.3
2


3.05
4770
17.221
HGDS-119


40
16.3
1.5


2.80
2750
12.349
HGDS-120


40
16.3
2


3.10
5170
16.466
HGDS-121


40
18.3
2


3.15
5660
15.612
HGDS-122
C
40
20.4
1


2.30
1020
7.304
HGDS-123
B
40
20.4
1.5


2.65
2620
10.957
HGDS-124


40
20.4
2


3.10
5700
14.609
HGDS-125
A
40
20.4
2.25


3.15
6540
16.435
HGDS-126


40
20.4
2.5


3.45
9390
18.261
HGDS-127
C
45
22.4
1.25


2.85
1890
11.748
HGDS-128
B
45
22.4
1.75


3.05
3660
16.447
HGDS-129
A
45
22.4
2.5


3.50
7720
23.496
HGDS-130


50
18.4
1.25


2.85
1370
16.670
HGDS-131


50
18.4
1.5


3.30
2610
20.004
HGDS-132


50
18.4
2


3.50
4570
26.673
HGDS-133


50
18.4
2.5


4.10
9320
33.341
HGDS-134


50
18.4
3


4.40
13700
40.009
HGDS-135


50
20.4
2


3.50
4960
25.715
HGDS-136


50
20.4
2.5


3.85
7920
32.144
HGDS-137


50
22.4
2


3.60
5220
24.659
HGDS-138


50
22.4
2.5


3.90
8510
30.823
HGDS-139
C
50
25.4
1.25


2.85
1550
14.306
HGDS-140


50
25.4
1.5


3.10
2510
17.167
HGDS-141
B
50
25.4
2


3.40
4760
22.889
HGDS-142


50
25.4
2.5


3.90
9060
28.611
HGDS-143
A
50
25.4
3


4.10
12000
34.334
HGDS-144
C
56
28.5
1.5


3.45
2620
21.507
HGDS-145
B
56
28.5
2


3.60
4440
28.676
HGDS-146
A
56
28.5
3


4.30
11400
43.013
HGDS-147


60
20.5
2


4.10
4730
39.239
HGDS-148


60
20.5
2.5


4.30
7300
49.048
HGDS-149


60
20.5
3


4.70
11600
58.858
HGDS-150


60
25.5
2.5


4.40
8180
45.501
HGDS-151


60
25.5
3


4.65
11800
54.601
HGDS-152


60
30.5
2.5


4.30
8340
41.182
HGDS-153


60
30.5
3


4.70
13200
49.418
HGDS-154


60
30.5
3.5


5.00
18200
57.654
HGDS-155
C
63
31
1.8


4.15
4240
33.407
HGDS-156
B
63
31
2.5


4.25
7180
46.399
HGDS-157


63
31
3


4.80
12500
55.679
HGDS-158
A
63
31
3.5


4.90
15000
64.959
HEGONG
Part No.
Series
D
(mm)
d
(mm)
t
(mm)
t'
(mm)
Ho
(mm)
Load 75%
(N)
Weight
(kg/1000pcs)
HGDS-159


70
25.5
2


4.50
4440
52.443
HGDS-160


70
30.5
2.5


4.90
8030
61.234
HGDS-161


70
30.5
3


5.10
11400
73.481
HGDS-162


70
35.5
3


5.10
12300
67.373
HGDS-163


70
35.5
4


5.80
23900
89.830
HGDS-164


70
40.5
4


5.60
23400
80.452
HGDS-165


70
40.5
5


6.20
33700
100.565
HGDS-166
C
71
36
2


4.60
5140
46.214
HGDS-167
B
71
36
2.5


4.50
6730
57.768
HGDS-168
A
71
36
4


5.60
20500
92.428
HGDS-169


80
31
2.5


5.30
7240
83.9
HGDS-170


80
31
3


5.50
10400
100.7
HGDS-171


80
31
4


6.10
19400
134.2
HGDS-172


80
36
3


5.70
11900
94.5
HGDS-173
C
80
36
4


6.20
21400
126.0
HGDS-174
B
80
41
2.25


5.20
6610
65.5
HGDS-175


80
41
3


5.30
10500
87.4
HGDS-176


80
41
4


6.20
22900
116.5
HGDS-177
A
80
41
5


6.70
33559
145.6
HGDS-178
C
90
46
2.5


5.70
7680
92.3
HGDS-179
B
90
46
3.5


6.00
14200
129.2
HGDS-180
A
90
46
5


7.00
31400
184.6
HGDS-181


100
41
4


7.20
20300
205.3
HGDS-182


100
41
5


7.75
32400
256.6
HGDS-183
C
100
51
2.7


6.20
8610
123.3
HGDS-184
B
100
51
3.5


6.30
13100
159.8
HGDS-185


100
51
4


7.00
20700
182.6
HGDS-186


100
51
5


7.80
36300
228.3
HGDS-187
A
100
51
6


8.20
48000
273.9
HGDS-188
C
112
57
3


6.90
10500
172.1
HGDS-189
B
112
57
4


7.20
17800
229.4
HGDS-190
A
112
57
6


8.50
43800
344.1
HGDS-191


125
41
4


8.20
17300
344.1
HGDS-192


125
51
4


8.50
19800
321.4
HGDS-193


125
51
5


8.90
30700
401.8
HGDS-194


125
51
6
5.7
9.40
44300
482.2
HGDS-195


125
61
5


9.00
34000
367.2
HGDS-196


125
61
6
5.6
9.60
50700
440.7
HGDS-197


125
61
8
7.5
10.90
93600
587.6
HGDS-198
C
125
61
3.5


8.00
15415
257.1
HGDS-199
B
125
64
5


8.50
30000
355.7
HGDS-200
A
125
64
8
7.5
10.60
85900
569.1
HGDS-201


125
71
6
5.6
9.30
51200
391.8
HGDS-202


125
71
8
7.4
10.40
85500
522.4
HGDS-203


125
71
10
9.2
11.80
124000
653
HGDS-204
C
140
72
3.8


8.70
17200
338
HGDS-205
B
140
72
5


9.00
27900
445
HGDS-206
A
140
72
8
7.5
11.20
85300
712
HGDS-207


150
61
5


10.30
31000
579
HGDS-208


150
61
6


10.80
4500
695
HGDS-209


150
71
6


10.80
48200
646
HGDS-210


150
71
8
7.5
12.00
89800
862
HGDS-211


150
81
8
7.5
11.70
89500
787
HGDS-212


150
81
10
9.3
13.00
139000
984
HGDS-213
C
160
82
4.3


9.90
21800
501
HGDS-214
B
160
82
6


10.50
41100
699
HGDS-215
A
160
82
10
9.4
13.50
139000
1165
HGDS-216
C
180
92
4.8


11.00
26400
709
HGDS-217
B
180
92
6


11.10
37500
886
HGDS-218
A
180
92
10
9.4
14.00
125000
1477
HGDS-219


200
82
8
7.6
14.20
78000
1643
HGDS-220


200
82
10
9.6
15.50
129000
2053
HGDS-221


200
82
12
11.5
16.60
183000
2464
HGDS-222


200
92
10
9.5
15.60
138000
1946
HGDS-223


200
92
12
11.4
16.80
199000
2335
HGDS-224


200
92
14
13.1
18.10
267000
2724
HGDS-225
C
200
102
5.5


12.50
36100
1004
HGDS-226
B
200
102
8
7.5
13.60
76400
1461
HGDS-227


200
102
10
9.4
15.60
145000
1826
HGDS-228
A
200
102
12
11.25
16.20
183000
2191
HGDS-229


200
102
14
13.2
18.20
289000
2557
HGDS-230


200
112
12
11.1
16.20
196000
2033
HGDS-231


200
112
14
12.9
17.50
257000
2372
HGDS-232


200
112
16
14.8
18.80
305000
2711
HGDS-233
C
225
112
6.5
6.2
13.60
44600
1527
HGDS-234
B
225
112
8
7.5
14.50
70800
1880
HGDS-235
A
225
112
12
11.25
17.00
171000
2820
HGDS-236


250
102
10
9.6
18.00
126000
3214
HGDS-237


250
102
12
11.5
19.00
183000
3857
HGDS-238
C
250
127
7
6.7
14.80
50500
2003
HGDS-239
B
250
127
10
9.4
17.00
119000
2861
HGDS-240


250
127
12
11.25
19.30
211000
3433
HGDS-241
A
250
127
14
13.1
19.60
249000
4006
HGDS-242


250
127
16
15
21.80
386000
4578
HEGONG
Part No.
Series
D
(mm)
d
(mm)
t
(mm)
t'
(mm)
Ho
(mm)
Load 75%
(N)
Weight
(kg/1000pcs)
HGDS-243


260
131
14
12.9
19.50
224687
4012
HGDS-244


260
131
11.5
10.6
18.00
150851
3296
HGDS-245


260
131
9
8.3
15.50
74483
2581
HGDS-246


270
136
15
13.8
21.00
279693
4629
HGDS-247


270
136
13
12
19.00
183541
4025
HGDS-248


270
136
10
9.2
17.50
109946
3086
HGDS-249


280
142
16
14.75
22.00
315987
5296
HGDS-250


280
142
13
12
20.50
218086
4309
HGDS-251


280
142
10
9.2
17.50
102681
3304
HGDS-252


290
147
16
14.75
22.00
294484
5683
HGDS-253


290
147
13
12
20.50
203246
4623
HGDS-254


290
147
10.5
9.7
18.50
118434
3737
HGDS-255


300
152
16
14.75
22.50
299199
6084
HGDS-256


300
152
13.5
12.45
21.00
211867
5135
HGDS-257


300
152
11
10.15
19.00
126270
4168
HGDS-258


315
162
18
16.9
25.00
419031
7613
HGDS-259


315
162
15
13.8
23.50
297519
6209
HGDS-260


315
162
12
11.05
21.00
169652
4972
HGDS-261


330
167
17
15.65
24.00
378013
8451
HGDS-262


330
167
15
13.8
23.50
272522
6893
HGDS-263


330
167
12
11.05
21.00
153045
5519
HGDS-264


340
172
18
16.6
25.00
356028
8962
HGDS-265


340
172
15
13.8
23.58
256672
7318
HGDS-266


340
172
12
11.05
21.00
144144
5860
HGDS-267


355
182
19
17.5
27.00
516889
10568
HGDS-268


355
182
16.5
15.2
26.00
353672
8706
HGDS-269


355
182
13
12
23.00
189116
6873
HGDS-270


370
187
20
18.45
28.00
471668
11595
HGDS-271


370
187
16.5
15.2
26.00
322730
9552
HGDS-272


370
187
13
12
23.00
172570
7541
HGDS-273


380
192
20
18.45
28.50
476530
12232
HGDS-274


380
192
17
15.65
27.00
352946
10376
HGDS-275


380
192
13.5
12.45
23.50
182062
8254
HGDS-276


400
202
21
19.35
29.50
496432
14220
HGDS-277


400
202
18
16.6
28.00
375905
12420
HGDS-278


400
202
14
12.9
24.50
192737
9480
HGDS-279


420
212
22
20.25
31.00
548308
6412
HGDS-280


420
212
19
17.5
29.50
420725
14183
HGDS-281


420
212
15
13.8
26.00
224394
11185
HGDS-282


440
222
23
21.1
32.50
602805
18775
HGDS-283


440
222
20
18.45
31.50
491415
16416
HGDS-284


440
222
16
14.75
28.00
271589
13124
HGDS-285


450
227
25
23.05
36.00
602805
18775
HGDS-286


450
227
21
19.35
33.00
491415
16416
HGDS-287


450
227
16
14.75
28.00
271589
13124
HGDS-288


480
242
26
23.05
36.00
767144
25373
HGDS-289


480
242
21.5
19.8
34.00
557948
20977
HGDS-290


480
242
17
15.65
30.00
297357
16580
HGDS-291


500
253
27
24.85
38.00
875297
28497
HGDS-292


500
253
22.5
20.75
35.50
596978
23794
HGDS-293


500
253
18
16.6
31.50
337473
19379
Standard Size

D: 6-23mm
D: 25-63mm
D: 70-250mm

Non-standard size

D: 260-500mm